Welcome to CarGarantie - apply and become part of our team! We not only offer exciting challenges in your professional perspective, but also attractive benefits and an inspiring working environment. As an employer, we attach great importance to flexibility and mobility. Depending on the position, you may have the opportunity to work on a mobile basis. We also offer a range of benefits to support your well-being and work-life balance.
CarGarantie is a company that continues to grow, and that can only happen with a strong team spirit. We value the contribution of all employees and encourage an open and collaborative working culture. Together, we work to achieve our goals and set new standards in customer retention and loyalty in the automotive industry.
If you want to join a dynamic environment and participate in exciting projects, apply now at CarGarantie! We look forward to hearing from you and welcoming you to our company.
"As a product manager, I coordinate the implementation of sales orders from the request to availability at our customers' points of sale. What I like most about my job is the versatility; every day brings new tasks and challenges. What I appreciate about the company is the flexibility, the modern office equipment and the collegial interaction."
- Lena, Product Management
"What I appreciate most about my job is the variety. No day is like the other. The diverse tasks offer a lot of freedom for creativity and new ideas, but also the opportunity to develop and grow with the company. With the flexible working hours and mobile working, CarGarantie supports me a lot in balancing work and family."
- Nathalie, Marketing
"I am one of the "faces" of our company towards car dealerships, branches and at service partners. Due to the personal contact and the individual support of the dealership partners, there is a long-standing cooperation based on trust, which our contacts at all levels at the dealerships appreciate very much. We are always there to help the dealers and ensure that they are completely satisfied. I also have a good network with my colleagues in the office, which is very important towards our trade partners and promotes the "we-feeling"."
- Mike, Sales Germany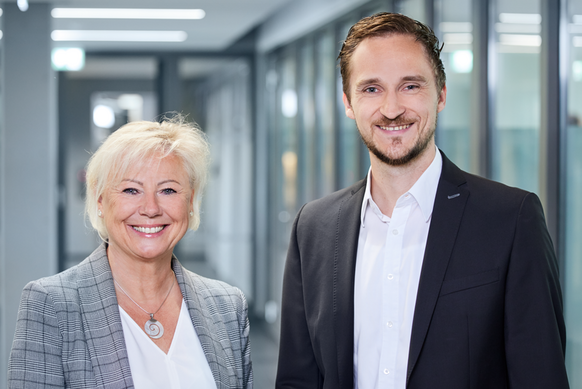 As HR managers at CarGarantie, we are your contact persons for your application and would like to introduce ourselves. We are the people you can trust in our job, which for us is more of a vocation than a profession.
We stand for appreciation, respect, recognition, honesty, attentiveness, sensitivity and pleasure in working with all our colleagues.
Our goals and wishes in our interaction with each individual are:
To communicate with everyone at eye level
To connect employees with our company
To give everyone a fulfilling and appropriate responsibility and task
These values define us and what we do.
Your HR managers:
The application process
A few steps to your dream job