Since September 2022, mobile.de has been offering online purchases on Germany's largest vehicle market. Cars are purchased at the click of a mouse and delivered directly to the customer's door. To make this offer even more attractive, a new partnership has now been concluded: In future, all warranty-capable vehicles offered for sale online will come with a warranty from CarGarantie.
More and more sales are shifting to the online space. This applies not only to conventional goods, but also to vehicles: according to a representative survey by mobile.de, more than a third of Germans (42.2 percent) can already imagine buying their next car online.
The implementation of the online purchase took place at mobile.de in close exchange with the car dealers. The warranty now included sends an additional quality signal to consumers and strengthens confidence in buying a vehicle directly on the Internet.
The warranty offers comprehensive protection: all factory-installed mechanical, electrical, electronic, hydraulic and pneumatic components are covered, with only a few exceptions, such as spare parts. There is no deductible: in the event of a claim, CarGarantie covers the full cost of repairs. The cover is valid for one year from vehicle purchase, whereby any existing manufacturer's warranty is taken into account to the day. Further options and additional products, including an extension of the protection, are planned for the course of the year.
Dr Marcus Söldner, Chief Executive Officer CarGarantie:
"As an additional sales channel for the vehicle trade, online sales are becoming increasingly important. The new cooperation with mobile.de is another step in this direction: With the included warranty, we ensure that customers can rely on the quality of the vehicles on offer. All sides benefit from this: the customers from more security, the trade from improved customer loyalty and mobile.de from increased attractiveness and even more trust in online sales."
Daniel Breves, Chief Commercial Officer at mobile.de:
"As the market leader, we want to make online purchasing attractive for car dealers and consumers alike. The new CarGarantie warranty offer helps us to offer prospective buyers even more security and thus encourage them to purchase vehicles from dealers directly at the click of a mouse on mobile.de."
mobile.de is Germany's largest vehicle market with around 1.2 million advertised cars, commercial vehicles and motorbikes. Including ad export to the sister platform eBay Kleinanzeigen, mobile.de reaches around 21.42 million individual users per month (source: AGOF digital facts, mobile.de and eBay Kleinanzeigen vehicle categories, Ø month May to October 2022). Both private customers and more than 42,000 registered vehicle dealers use the platform. As a "one-stop shop", mobile.de offers financing and leasing solutions, among other things, in addition to buying and selling. Founded in 1996, the company, like eBay Kleinanzeigen, is a subsidiary of Adevinta, one of the world's leading providers of online classifieds portals.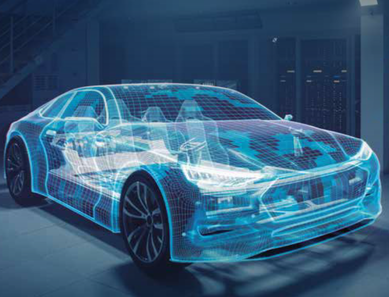 Open image in overlay