The Freiburg-based warranty specialist CG Car-Garantie Versicherungs-AG officially cooperates with the importer OneAutomotive. The partners offer warranty products in Belgium for new vehicles of the Chinese brands BAIC, DFSK, SERES and FAW. The new car extended warranty is valid throughout Europe and provides customers with comprehensive protection against repair costs for up to five years after the purchase of the vehicle.
CarGarantie offers full coverage for all four brands: Almost all components are covered with only a few exceptions. The new car extended warranty with a duration of 36 months can be concluded for all new vehicles within the first three months after initial registration or within the first 5,000 km.
In the event of damage, CarGarantie covers the full labour costs, even if the vehicle is damaged more than once. Only after a total mileage of 110,000 km do customers pay a value-based contribution - only for the cost of materials - which is staggered according to the actual kilometres driven. The warranty cover is valid throughout Europe.
Luc Baetens, Director Benelux:
"OneAutomotive's new car extended warranty provides optimum protection for new vehicles from BAIC, DFSK, SERES and FAW brands against unexpected costs. Dealers can count on a reliable warranty product that increases customer satisfaction and provides them with a worry-free driving experience and a lot of fun driving."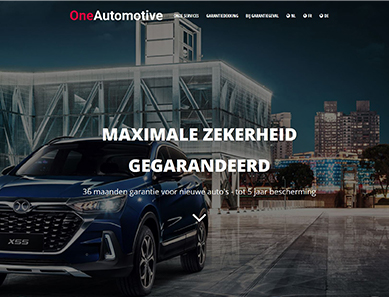 Open image in overlay