Hyundai Motor Company Slovakia and CarGarantie have concluded a new agreement for used vehicles. With the Hyundai Promise warranty products, Hyundai new and used car customers have been comprehensively covered against damage since April 2021. This is yet another importer placing its trust in the services of CarGarantie.
Premium protection for Hyundai vehicles
The duration for HYUNDAI PROMISE can be choosen between 12 or 24 months, as long as the vehicles do not exceed 120,000 total mileage and are not older than 60 months from the first registration. For HYUNDAI VERIFIED VEHICLES and other brands, the duration is 12 months.
Strong protection in the event of a warranty claim
In the event of a claim, CarGarantie covers all labour and material costs - regardless of the mileage of the vehicle at the time of the claim. Only starting at 120,000 km do vehicle owners pay a small contribution, graduated according to the kilometres actually driven - and only for the material costs. The warranty cover is valid throughout Europe: Even if damage occurs outside Slovakia, vehicle owners will be helped quickly and comprehensively.
Tomas Knava, Sales Manager CarGarantie Czech Republic and Slovakia:
"With the warranty products developed in cooperation with Hyundai, used car customers will be optimally protected against unexpected costs in the future. In this way, we contribute to meeting the demands of Hyundai drivers in the field of used cars as well. The Hyundai dealer network has the opportunity to bind customers to their dealership for a longer period of time and thus generate more after-sales business. Ultimately, this not only increases customer loyalty, but also profits. We are pleased about the new cooperation and the trust that Hyundai has placed in our services.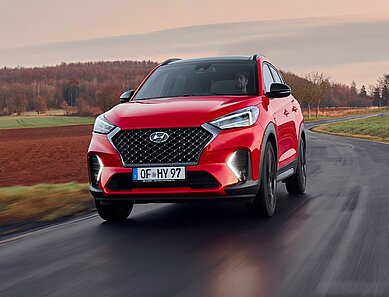 Open image in overlay