Due to the increasing demand in the German and international market, CarGarantie will strengthen its leading positions in the sales department as of 1 July 2020. By doing so, the company is defying the general trend towards centralisation and outsourcing of services and is instead relying on experienced employees from within the company.
Sascha Schüren new General Manager Germany
As the new General Manager Germany, Sascha Schüren is responsible for managing the German sales activities with the dealers. He succeeds Uwe Imbach, who as General Manager Central Europe was previously responsible for Germany. In the future, Imbach will focus on Austria, Denmark and Switzerland as General Manager and will also oversee the further expansion of CarGarantie. As an experienced industry expert, Sascha Schüren has been part of the company's sales team since 1999. In his last position as sales manager, he led the German sales force with over 50 employees.
Claus Schlicker new General Manager Cooperations
Support for manufacturers and importers will also be expanded. As the new General Manager Cooperations, Claus Schlicker will be responsible for the cooperation with these organisations and will lead the team of Directors Cooperations. As a long-standing sales manager at CarGarantie, he has extensive experience and good international contacts at manufacturer and importer level.
Edyta Wasiluk new General Manager West and Eastern Europe
As General Manager West and Eastern Europe, Edyta Wasiluk takes over responsibility for the markets Benelux, France, Italy, Spain and Portugal. She has been part of the company's management team since 2013, most recently as General Manager for Eastern Europe. In her new function, she is responsible for the management of all Western and Eastern European sales activities at dealer level. She replaces the previous General Manager Western Europe, Laurent Geffard, who is taking over the management of CarGarantie Courtage SARL. Within this wholly owned subsidiary of CAR-GARANTIE GmbH, he will be responsible for the development of new business areas.

The decision to strengthen the management team in the sales force is an important pillar in the strategy of CarGarantie. The goal is to be the leading warranty provider in Europe, offering dealers as well as manufacturers and importers optimal and demand-oriented services in product design and in all warranty-related processes, and to provide competent, personal and individual support to all partners.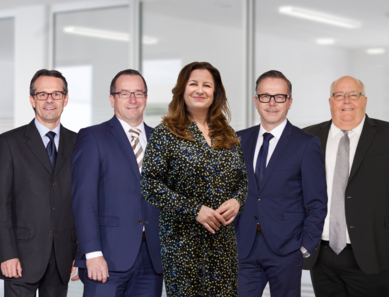 Open image in overlay