Anna Biesenthal, as Chief Information Officer until now part of the extended management of CarGarantie, will be appointed to the Management Board by the Supervisory Board as of 1 June, 2020. As Chief Operations and IT Officer (COO and CIO), she will form the Management Board team of CarGarantie together with CEO Dr. Marcus Söldner and Wolfgang Bach, Chief Financial Officer and Head of General Administration.

Anna Biesenthal joined the management of CarGarantie in the summer of 2019 from the parent company Gothaer, where she was initially responsible for IT, processes and project management. Prior to this, she held various positions at Gothaer, including member of the board of Gothaer Poland, Chief Operations Officer and Chief Information Officer. From 2016 until her move to CarGarantie, as Managing Director of Gothaer Systems GmbH, she was responsible for the optimisation and renewal of IT processes, the substantial professionalisation of IT security and the reorganisation of the company towards an agile transformation. On the CarGarantie Board, her focus will be on the areas of IT transformation and operations, where she will contribute her great expertise. Ms. Biesenthal's focus at CarGarantie is on the advancing digitalisation of both internal and customer-oriented processes, with the goal of further optimising service quality.

The whole team of CarGarantie wishes Anna Biesenthal continued success in her new position.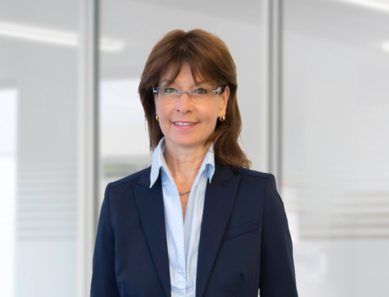 Open image in overlay